CNA Job Description
Find schools and get information on the program that's right for you.
Powered by Campus Explorer
What is it like to be a certified nursing assistant? Even though the tasks and responsibilities of the CNA job description can vary depending on workplace settings, most things will remain the same. A CNA's job revolves around taking care of the elderly and patients who need help with daily living. That means that anyone who chooses this job must have a caring heart, even when things can get tough. So, what's the certified nursing assistant job description like? We'll explain everything here.
CNA Job Description
As we've explained, a CNA's job is to take care of the elderly and patients who need assistance with daily living, but what exactly does that entail? Well, you can imagine what it's like by picturing what you'd do on a daily basis. Get up, get dressed, take care of your hygiene, eat, go to the restroom, clean, exercise, bathe, etc. These are typically the things that patients need help with, since most have trouble doing them on their own, and those are the areas that CNAs help with.
Certified nursing assistants usually work under the guidance of a licensed practical nurse (LPN) or a registered nurse (RN), and responsibilities can vary depending on the patient. No two patients are exactly the same, one might need more or less assistance than the other. That means that a nursing assistant must constantly adapt to the demands of the workplace.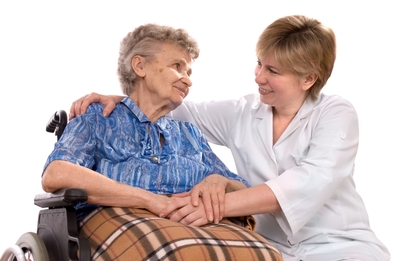 Some of the things you can expect in the CNA job description includes:
Moving patients around
Re-positioning patients so that they are comfortable
Changing bed pans and replacing bed linens
Collecting any dirty laundry
Measuring a patient's vital signs
Maintaining health reports for other nurses
Communicating with patients
Collecting stool or urine samples for tests
Handing out medications and special treatments
Performing safety procedures whenever needed
Preparing and serving food, including any special diets
Feeding patients who need assistance
Help patients to exercise if they can
Answer patient requests
Again, a certified nursing assistant job description will differ depending on what specific patients need. For the most part, however, these are the tasks you can expect. CNAs are mostly responsible for keeping patients comfortable and making sure that they are healthy. It can be tough work at times, but someone has to step up and do it. Nursing assistants play a vital role in hospitals and nursing facilities that no other position can, and it's up to them to help foster the happiness of patients. So now you know what the CNA job description is like, and if you're curious about what a nursing assistant's day is like,
you can read about it here
. If you think you have what it takes to become a CNA,
find out more about training here
.
Related Posts